You cannot talk about sustainability without talking about dirt....
As a mom, I take my job very seriously. Guidance counsellor, teacher, butt wiper. All the things I do to nurture and grow our children into happy, somewhat normal humans is important - and I know that most parents feel that way.
As a small shop owner, my goals as an entrepreneur early on was to ensure I wasn't adding to the sustainability problem - environmental issues are everyone's responsibility, and so is our commitment to sustainable and ethical manufacturing. So, I took a DEEP dive into supply chains, fabric production, eco friendly printing, best practices and certifications - so that I knew that when I said I was sustainable, I meant it, and I was putting my own practices in with that bubble. A mom teaching her kids about the importance of reusable, sustainable products, not cultivating over consumption and basically trying to teach them to be good stewards of the planet - all at the same time as keeping them alive and clothed - quite the lofty goal! I will not say that I am perfect in any way, we do our best and let God do the rest (our little fam mantra) but we try hard and make conscious decisions to limit our excess, buy wisely and in regards to our small shop, I say 'our' because our whole family is part of this little shop that could, we make every effort to grow consciously, partner purposely and make the best decisions we can to ensure we make a difference.
Taking the Plunge
When I decided, OK we are gonna DO THIS - I had absolutely no clue how far down the rabbit hole I would go to source the products I needed. Let me tell you - it was not easy! Sourcing work partners that pay fair wages, use eco friendly products to manufacture their fabrics, are 3rd party independently tested and certified organic, BCI Cotton, Oeko-Tex standard, ethically sourced etc. This means hours of searching, calling, emailing, talking.... all while babies napped and dinner burned. I was relentless in making sure that the product I was delivering meant something more then just a beautiful dress or the sweetest swaddle you'd ever seen.
Back to the DIRT
Drill it down and you need to reverse engineer the entire lifecycle of your manufacturing process in order to understand the sustainability of your product and supply chain. So that brings us to DIRT. Organic Cotton starts from untreated natural seeds, with natural composting that maintains healthy and naturally moist soil by creating a biodiverse, balanced ecosystem. As a result that organic cotton is resistant to pests, disease, and oh yeah does it look good - ok that is just my opinion but for reals - the OG cotton is amaaahhzzing!
BCI Cotton - This is an amazing initiative I am so excited to be part of, through new suppliers we are able to source BCI Cotton - this means cotton is produced in a way that cares for the environment through processes that minimize the negative impact of fertilizers and pesticides, and care for water, soil health and natural habitats. BCI Farmers achieve better yields and more financial security through access to global markets, at the same time as improving working conditions in their fields. Cotton that is made in this way meets the Better Cotton Standard, developed by the Better Cotton Initiative (BCI), an independent multi-stakeholder organization whose members are committed to making Better Cotton a mainstream product. From NGO partners to garment manufacturers, from the farmers to household brand names, all BCI's Members are working to transform the way cotton is produced and safeguard the future of the sector. The standard gives assurance that more responsible farming is happening on the ground. Every step of cotton production, from sowing and growing to picking and harvesting, adheres to seven Better Cotton Principles and Criteria.
Tencel fabrics are made from wood - no joke! The closed loop system uses low toxicity solvents (and recycled to be used again) to convert the wood pulp into fiber. Our products are made by the American company TENCEL - and Lyocell (generic name for Tencel) is the only fully closed loop cellulose fiber on the market - making it the most environmentally friendly fabrics around!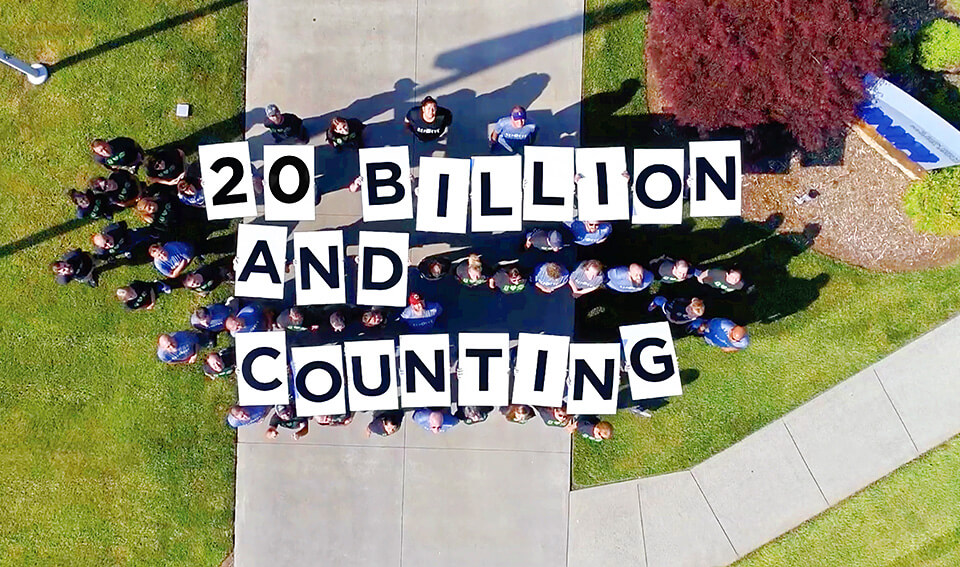 Repreve fabrics are my JAM - this fabric base is made by transforming recycled bottles and ocean waste into an amazing fiber, used by the world's leading brands to make athletic and fashion apparel and more. The process embeds properties like wicking, adaptive warming and cooling, water repellency, and more at the fiber level, for reliable, durable quality. We are beyond thrilled to be able to start using this amazing fabric in our new designs, so stay tuned for some super cool sneak peeks!!
Partners with purpose - our sustainability commitment, let me tell you all about it!
Our Organic Cotton - American sourced, milled in California, digitally printed in a women owned shop in the mid west that uses environmentally friendly water based dyes, and does not double wash their fabric prior to shipping like other manufacturing. This saves 20 gallons of water PER YARD. This fabric is used for our swaddles, leggings, baby dresses and T shirts. We are so proud to partner with this amazing small shop, and we have been working with them from our second season. Check out adorable Itty Bitty Swaddle here, perfect for your baby take me home set!
Bamboo/Rayon Cotton - this fabric is sourced from a Canadian supplier (currently) and is ethically made to the strictest of standards in China, where bamboo fields are monitored by 3rd party operators and independently verified. This amazingly soft fabric is so soft and comfy - you will never want to take it off, our Ladies All Day Dress is made from this luxurious fabric.
Our Commitment
These are just some of the examples, is it cheap to source ethical fabrics, from trusted suppliers who independently audit their supply chains ensuring compliance? NOPE - it is not cheap. This is not the point. Paying someone a living wage to make your fabric, your clothing, ensuring sustainability in the chain of custody - all of those things take man hours, diligence, patience, and time. So will we ever sell a pair of $5.00 leggings, the answer will always be no. Buying from us should make you feel good, not second guess your decisions. Buying from us means that you are buying with confidence, you are voting with your hard earned money that ethical slow fashion is important to you, and your children. Our brand has done the work, so you don't have to. But what you can do is buy rockin hot clothing that fits and makes you feel as amazing as you look! And remember you are worthy of clothing that makes you feel as remarkable as you are, because what you wear is Selfcare!
Stay sassy (and sustainable) Friends!
Erin
xoxo